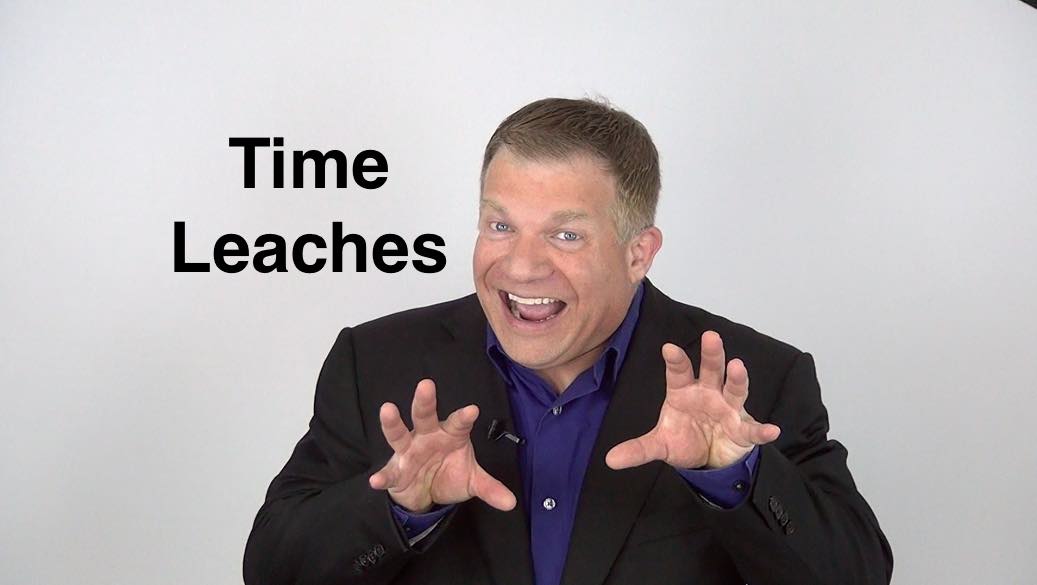 If you feel like you're wasting time at work, you may be compensating for bad processes. These are little problems that you've grown accustomed to but eat up a growing amount of your productive time
In this episode of our Everyday Productivity series, you'll learn how to identify these common distractions. You've got too much to do to spend your day wasting time at work.
What Productivity Questions Does This Video Answer?
How can I stop wasting time at work?
How can I be more productive?
What do top performers do to be more successful?
How can I make my employees more productive?
Video Transcript
Are you allowing little problems to suck away at your productivity? It's the little stuff that can cause a lot of problems and organizations, when it comes to productivity.
For instance, that office chair. Someone sits on it, the chair's been around for a while but over time it starts to go down. The hydraulics are shot.
So someone is trying to do their job and constantly having to go up and then they go down, then they go up. It's a ride that no one should take.
It's distracting someone from doing their job. If there's money in the budget to replace the chair, replace the chair because over time someone may get so used to it that they're spending the whole day just going up-and-down up-and-down it's hard to do your job, when you're going up and down.
These are little things that people to compensate for, instead of being effective.
It's like if you had a printer that jammed on every third copy. You'd be spending all your time, fixing the jam, and getting the printer all sorted out. I hate that stuff.
It'd better to do a deep repair on the printer or just buy a new one because it's costing your time. Little things that start to eat away at you time.
You don't want that. So look around your organization and see if you're compensating for certain problem, certain challenges. See if you can fix them as soon as possible.
You want people to be focused on doing their jobs, not focused on compensating for some sort of silly problem that could be easily solved.
About This Video Series
Ken Okel's ongoing Everyday Productivity video series will make you more effective on the job. Every week, you'll learn a new, easy to understand tip that you can use right away.
Got a productivity problem? Let us know and we'll feature it in an upcoming episode.
About Ken Okel
Ken Okel works with leaders and organizations to boost productivity, performance, and profits. At conferences, conventions, and company meetings, he engages audiences with new ways to maximize their time at work. To see a sample of his keynote and workshop presentations, visit: http://www.kenokel.com/videos.
Want to Become More Productive? Check out these Articles: