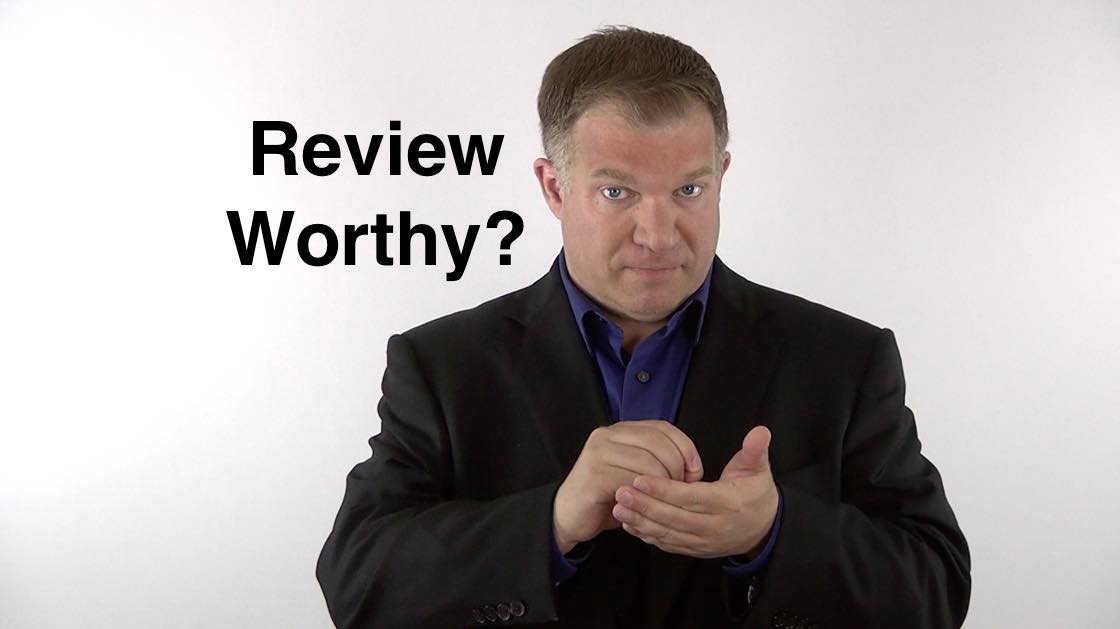 When you review your business, you can expose problems you otherwise would not have noticed. We're used to seeing reviews from customers but reviews from employees can be equally powerful.
This isn't about stuffing the ballot box with positive reviews. Instead, you focus the reviews on products and policies that are still being developed. It's like customer service before your customers have a chance to complain.
In this episode of our Everyday Productivity video series, you'll learn how this simple technique can make your business more productive and profitable.
What Productivity Questions Does This Video Answer?
Why you should review your business?
How to prevent costly mistakes?
How to improve customer service?
How to test new products and services?
Video Transcript for Review Your Business
Do you have the courage to write a review about your business? We like reviews. We go to Amazon, we go to Yelp. We're going to get that inside scoop on something. Maybe reviews could be a powerful tool in your business. Because when you're about to roll out something new, a policy or customer offering, maybe you should check it out just a little more, before you hit that enter button and make it permanent.
Because we've all seen that situation, where some sort of new idea comes out that some people thought would be great and then it's universally panned. It's an awfully costly mistake.
So how can you do this? Well, when you're in that room, thinking up the idea, have people almost write a review about the thing you're proposing, as if it had already been done.
Let me give an example. Let's say a grocery store was considering switching its hours to those of a bank. So, it would be banker's hours. Now, for the executive team, might make perfect sense. For the customer, this would be a disaster.
So, you would have someone in the room write a review from the perspective of a parent, who's shopping, getting the family groceries. That person might say, "Bankers hours don't work for me because I'm working during the day and don't have time to shop."
You could then consider that review and say, "Hmm, this does not sound like a good idea. This plan needs to be adjusted."
See what we're doing there? We're taking up an idea, we're looking at it from different perspectives, and then we can re-engineer it to make sure it's really effective.
About This Video Series
Ken Okel's ongoing Everyday Productivity video series will make you more effective on the job. Every week, you'll learn a new, easy to understand tip that you can use right away.
Got a productivity problem? Let us know and we'll feature it in an upcoming episode.
About Ken Okel
As a motivational speaker, Ken Okel works with leaders and organizations to boost productivity, performance, and profits. At conferences, conventions, and company meetings, he engages audiences with new ways to maximize their time at work. To see a sample of his keynote and workshop presentations, visit his video page.