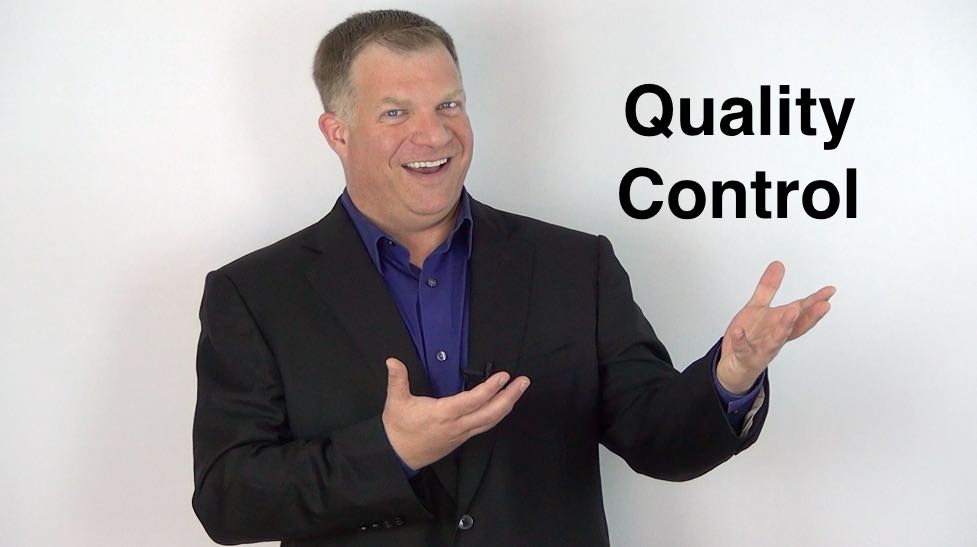 If you want to improve the quality control in your business, then consider restaurants. Restaurant owners understand their commitment to quality control will play a key role in their success.
In this episode of our Everyday Productivity video series, you'll learn how a restaurant's quality control processes ensure customers will keep coming back, even as good employees move on from the business. These are productivity tips you can use in your business right away.
What Productivity Questions Does This Video Answer?
How to improve quality control in my business?
How do restaurants handle employee turnover?
Why are some restaurants more successful than others?
How to improve employee engagement with policies?
Video Transcript
Want to learn about quality control? Go to a restaurants. You love your favorite restaurant but one day something changes and you never go back.
Maybe the portion size shrunk. The staff, well they're not as attentive as they used to be. Or the place just isn't as clean as it once was. Something has changed and it's related to quality control.
For restaurants, quality control is important to make sure customers keep coming back. Make sure things run smoothly, ensures the operation stays profitable.
Same principles can apply to your business. Employees are going to come and go. How do you make sure that the qualities that the good employees, who are leaving have, will stay with the organization?
Is this information captured in some sort of manual or guide? Is there a guide easy to find or is it hidden away, like the Lost Ark in Raiders of the Lost Ark. You don't want that type of situation.
You want to make sure there is a continuity of the values of the good processes in your organization. You don't want a new employee to start from scratch. That's a recipe for trouble.
About This Video Series
Ken Okel's ongoing Everyday Productivity video series will make you more effective on the job. Every week, you'll learn a new, easy to understand tip that you can use right away.
Got a productivity problem? Let us know and we'll feature it in an upcoming episode.
About Ken Okel
Ken Okel works with leaders and organizations to boost productivity, performance, and profits. At conferences, conventions, and company meetings, as a motivational speaker, he engages audiences with new ways to maximize their time at work. To see a sample of his keynote and workshop presentations, visit his video page.