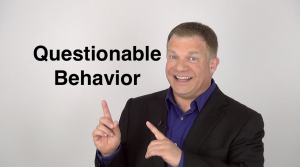 Don't fall into the trap of constantly having to answer questions at work. As a leader, you should not be seen as the fountain of information.
In this episode of our Everyday Productivity series, you'll learn how to protect your time and make your employees more independent thinkers.
What Productivity Questions Does This Video Answer?
How can I be a better leader?
Do I have to solve every problem at work?
How can I handle employee questions?
How can my employees solve their own problems?
Video Transcript For Too Many Questions at Work
If you're a leader, do you feel like you're the one who has to solve every problem? that's a big problem. It can be a big trap thinking that as a leader you have to be a fountain of answers for all
the questions that you're being asked throughout the day by your team.
It's good that people are coming to you with these questions. They want answers. They want guidance. They respect your opinion.
But you may not really know the whole situation or have a good answer and getting up to speed can take a certain amount of time they you may not have.
What I suggest is instead of focusing on answering the questions as quickly as possible, spend some time just listening to the problem, and asking the person who brought up the issue, "What do you think?"
It can be really simple to train the members of your team to just come to you with question after question and never do any critical thinking on their own.
You should not be the only person who can come up with an answer, so encourage them when they bring an issue to you, to have a few solutions in mind or at least discuss the issue and see if together you can come up with a solution.
It's very hard to go from 0 to 60 with a problem that you didn't know anything about beforehand. Use your team as a resource when it comes to solving problems
About This Video Series
Ken Okel's ongoing Everyday Productivity video series will make you more effective on the job, even when you feel too busy at work. Every week, you'll learn a new, easy to understand tip that you can use right away, including what to do if you have too many questions at work.
Got a productivity problem? Let us know and we'll feature it in an upcoming episode.
About Ken Okel
Ken Okel works with leaders and organizations to boost productivity, performance, and profits. At conferences, conventions, and company meetings, he engages audiences with new ways to maximize their time at work. To see a sample of his keynote and workshop presentations, visit: http://www.kenokel.com/videos.
Time to bring Ken Okel to your next meeting?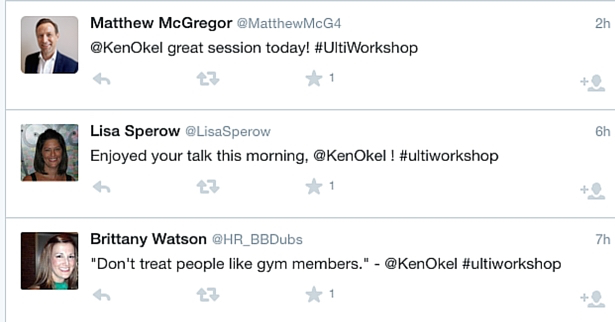 Want to Become More Productive? Check out these Articles: