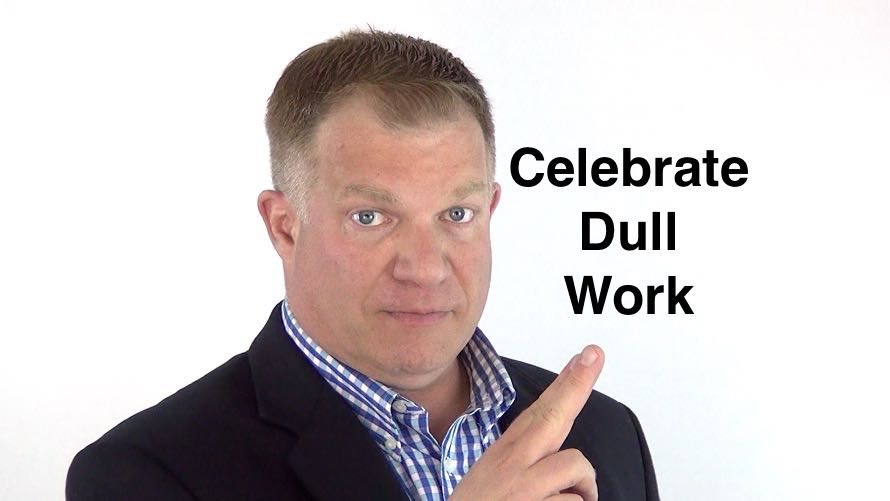 If you want to make sure dull tasks get done at work, then you need to find ways to make them more fun. This can allow people to look forward to doing the work they otherwise might not like.
In this episode of our Employee Productivity series, we talk about this employee engagement strategy. This is a tip that can also be used in your personal life.
What Productivity Questions Does This Video Answer?
How to make dull tasks more fun at work?
How to reward employees for boring work?
What can you do to improve employee engagement?
How to make sure important tasks get done?
Video Transcript for How to Make Dull Tasks Fun at Work
When you take a Band-Aid off, do you do it really fast? Maybe you need that same principle at work. I am guessing that even though you love your job there are some parts of it and some tasks that you have to do that you don't like.
But these tasks are very important. So what are you do because you need to do the work but you don't want to. You'll find excuses to avoid it.
I propose from time to time in your organization, you have you have a Do the Uncomfortable Task Day. Pick a slow time. Have everyone tackle those tasks that need to be done but just aren't a lot of fun.
There are some things you can do to make the day more fun for everyone. Maybe it's a casual day. People can dress down a little bit.
Perhaps you bring in some special food. Let people leave a little early. The idea is everybody has a few uncomfortable tasks that they have to do. They take care of them and then you celebrate the accomplishments.
Not every part of a job is going to be all fun and games but that doesn't mean you can't enjoy doing some uncomfortable things.
About This Video Series
Ken Okel's ongoing Employee Productivity video series will make you more effective on the job. Every week, you'll learn a new, easy to understand tip that you can use right away, like how automation can help your team.
Got a productivity problem? Let us know and we'll feature it in an upcoming episode.
About Ken Okel
As a motivational speaker, Ken Okel works with leaders and organizations to boost productivity, performance, and profits. At conferences, conventions, and company meetings, he engages audiences with new ways to maximize their time at work. To see a sample of his keynote and workshop presentations, visit his video page.