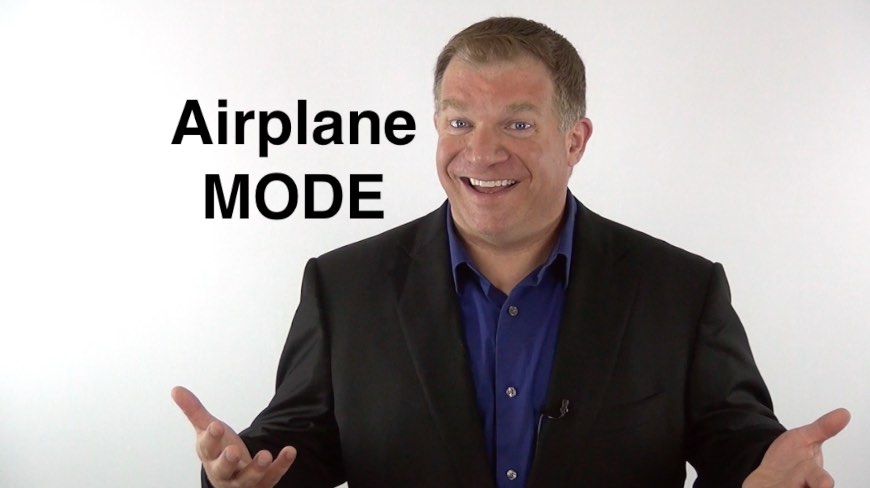 The ability to unplug at work can help you improve your productivity on the job. During busy times, you may need to focus on a specific problem and block out other issues.
That's easier said than done, when you may have constant distractions filling your day. So how do you keep your concentration on your big issues, when you may constantly feel like you're missing something important?
In this episode of our Everyday Productivity video series, you'll learn how a popular function on your smartphone can help you to unplug at work.
What Productivity Questions Does This Video Answer?
How can I unplug at work?
How to concentrate during busy times?
How to improve my focus better under pressure?
How can airplane mode make you more productive at work?
Video Transcript for How to Unplug at Work
Keep this in mind if you feel like you can't unplug at work. There are going to come those times when you really need to get something done. You are going to need to step away from your email and let voicemail pick up your calls.
That's going to feel weird, may feel uncomfortable, but it's something you should do. Need a little inspiration? I want you to think about the last time you were on an airplane, with your phone.
Flight takes off, what's happening in your phone? You've put your phone, or you should've put your phone, into airplane mode.
During this time, you are cut off from the rest of the world. Did the world end while your flight was up in the air? I guessing, no. Was there anything that was so urgent that was ruined because you are out of touch for a couple of hours? Again, guessing no.
The same thing can happen when you're on the ground. When you need to focus and concentrate, put yourself into airplane mode. You'll be able to catch up when you're done. The world won't end if you go offline for a little while.
About This Video Series
Ken Okel's ongoing Everyday Productivity video series will make you more effective on the job. Every week, you'll learn a new, easy to understand tip that you can use right away.
Got a productivity problem? Let us know and we'll feature it in an upcoming episode.
About Ken Okel
As a motivational speaker, Ken Okel works with leaders and organizations to boost productivity, performance, and profits. At conferences, conventions, and company meetings, he engages audiences with new ways to maximize their time at work. To see a sample of his keynote and workshop presentations, visit his video page.