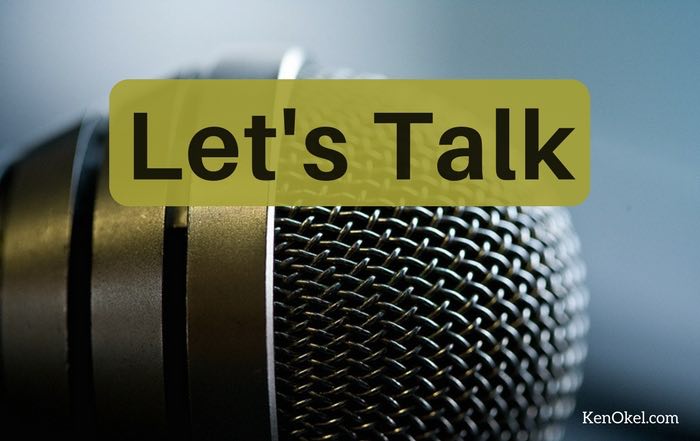 If repetition makes you good at something, then I may know how to podcast. This week will see the release of the 300th episode of the 2 Minute Takeaway Podcast.
I've learned a lot from creating this weekly podcast. The lessons below aren't just about how to podcast but also how to succeed professionally. I'll illustrate a principle and then put a general business idea in italics.
You Must Have a Vision for Your Podcast
Most podcasts reportedly end before seven episodes. The creators give up because they've run out of ideas or underestimate the amount of time the venture requires.
I decided my podcast would feature bite sized chunks of information. This plays off my time in TV news, as I was used to telling stories quickly.
The focus also limited my production and editing time to levels I could sustain. By knowing my weekly commitment, I could keep the podcast going for nearly six years without missing an episode.
Success with a new endeavor is much higher when you have a clear vision and a process that can be easily repeated.
You Can Write Your Own Rules
Initially, the 2 Minute Takeaway Podcast was no more than two minutes. This required a lot of editing to make sure an episode was within that time frame.
Later, I realized I had created an artificial limitation on myself that was causing a lot of stress. I realized that rioting would not break out if an episode was a little long.
Since then, I've allowed episodes to run longer. Every once in a while, I'll throw out the format for super-sized editions that run close to ten minutes.
I've never had anyone complain that an episode was longer than two minutes. I'm sure they care more about good content than an arbitrary time limit.
Another rule is that the program just features my voice but I'm open to breaking that one too, if the right interview came along.
However, there are many interview style podcasts in the marketplace and even though I'm an experienced interviewer, I'd want to make sure the conversation represented something new and different, rather than another stop on someone's PR tour.
Are you making your life harder with limitations that only you care about?
The Equipment
I record my podcasts with a Blue Yeti Microphone.  It produces a good sound and can allow two people to record at once. I edit in the Mac program, Garageband. I host the files of my podcast with a company called Libsyn.com.
All of these resources are easily accessible to the public. There's nothing unique about them.
This leads me to the fact that at a certain point, the equipment is less important than what you do with it. You don't want to fall into the trap of believing that your show will be so much better if only you had a new piece of gear.
That's not how to podcast, as there will always be a new toy that can distract you from making sure the program provides great content. The best microphone in the world won't make a boring podcast sound better.
Pick good equipment and use it until it breaks or a substantially better replacement appears on the market.
Be Open to New Opportunities
My work on the 2 Minute Takeaway Podcast led me to becoming a part of another program. This one is called, The Printer's Edge, which offers listeners tips on whether they should buy, sell, or retool their printing business.
Printing is a huge industry in the United States and one that if often a family business. There's a hunger for good, actionable knowledge.
You may be surprised that I know very little about the world of printing. That's fine as my co-host, Rock LaManna, is the expert with a lifetime of experience.
My role is to help showcase his knowledge, be curious, and handle the technical details of the podcast. The program continues to evolve and it's been enjoyable to collaborate on the project.
By knowing the fundamentals, I understand how to podcast and it was much easier to create a new and different program.
Think about the knowledge you have and if it can be used in new and different ways. You'll be surprised by all you know.
Maybe it's time to bring Ken Okel to your next meeting…