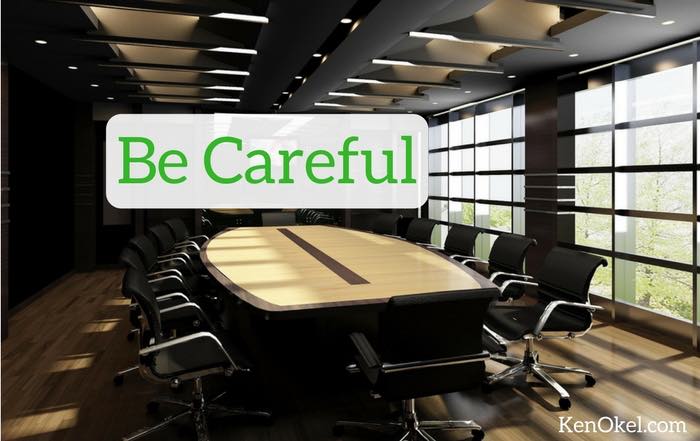 A skilled Director of Communications can make a struggling organization appear stable and a good one appear epic. Unfortunately, no everyone has the right person in this position.
A Director of Communications is a highly visible job and one that requires an increasingly complex set of skills. Often, you're hiring someone with a background in communications. You have to evaluate whether a candidate's experience in journalism or public relations is enough to meet the demands, as well as the vision for the position.
Your challenge is that you may not know what you need to know. As a result, the hiring process may be based more on personal characteristics or celebrity, rather than necessary qualifications.
Hiring mistakes will hold back your business. To save time, money, and maximize the potential of the position, consider these tips as you prepare to interview your next Director of Communications:
Traditional or Social Media?
Most communication professionals are well versed in either traditional or social media. It's rare someone is exceptional at both.
There's nothing wrong with this but don't hire someone who worked for a newspaper or a TV station if you want most of his or her focus to be on social media outreach.
At the same time, someone who does a great job of communicating through Twitter's 140 character limit may not be the right person to write an annual report or a speech.
Make sure you've defined your major communication priorities and determine whether your candidates can fill those needs.
Can They Sell?
Let's assume your applicants can write well and effectively tell a story. That's impressive but can they sell?
Experience with sales copy represents a different set of communication muscles. You're having to use your words to motivate and not just inform an audience. It also provides an answer to the question, "What's in it for me?"
Some struggle with this aspect of writing because they've never had to sell or promote their work to a potentially unengaged audience. Also, can they craft a message that appeals to a specific demographic?
Create an interview scenario where you test your applicant's ability to use his or her writing to convince someone you're the best choice in the marketplace.
Crisis Communication
No one expects bad news to happen but that won't prevent it. Layoffs, scandals, and customer service challenges will occur. All can be very visible and affect your bottom line.
Do your Director of Communications candidates have experience dealing with this kind of bad news? As members of the media, they may have asked tough questions but never had to answer them.
Being on the other side of this kind of interview or preparing you to address bad news can become a major challenge. Poorly handled customer service issues can quickly become global news, thanks to social media.
Do you feel comfortable having someone "learn on the job" with your crisis communication?
While you can't expect your next Director of Communications to be clairvoyant, does he or she have a plan or a well articulated framework for how to deal with bad news. It's like an airbag. You may never need it but you'll be glad it's there for the crash.
Also, can your candidate put a positive spin on a crisis. Journalists are naturally good at passing on information but can they tell a version of the facts that protects the best interests of your organization?
Passive or Active Communicator?
When you're used to covering current events, much of the coverage is dictated by the events. A Direction of Communications needs to switch to a more active role.
Story ideas need to be pitched the media, customer and stakeholder needs must be addressed, and internal communications should energize employees. The job requires initiation and strategic planning.
Motivated to Learn?
The world of communications is rapidly changing, with new tools and techniques entering the marketplace. Does your candidate have a plan for how he or she will stay current with these developments? This can involve attending seminars, reading articles, or watching webinars. Some take it to the next level by joining a communications mastermind group.
Communications is not a field with an annual certification process. Improvement depends on self motivation. Not everyone may want to learn beyond the interview process.
If someone doesn't want to take on a new skill, then a solution needs to be offered, like outsourcing, which could ensure your organization stays current.
Social Media Savvy?
There's a difference between using social media to raise awareness and harnessing its power for a desired return on investment. For some, getting "Likes" on posts is easy. But the online applause is not tied to a tangible action or activity.
It's like being the CEO of a closet. The title is nice but ultimately meaningless.
Find out if your applicants can illustrate how social media can be used to boost your business and your brand. Are the ideas original, based on prior personal success, or simply a duplication of strategies already performed by major brands?
Trailblazer or Follower?
A former member of the media may be an effective communicator but not a trailblazer.
When you're part of a large news gathering organization, you're walking and working in the footsteps of those who have come before. You're not having to create a path.
The momentum that comes from being a part of the media may no longer apply to your business. This can impact performance as some may not know how to get started.
There's nothing wrong with being a follower and executing plans. But that person may not meet your needs.
It's similar to how it's easier to raise money for a well known, five term U.S. Senator than a political newcomer, who's running for a city council seat. While both jobs involve fundraising, the less experienced candidate needs a trailblazer who can put in the work to create an attractive brand.
Final Thought
Communications professionals tend to be defined by what they do well. In previous roles, their strengths may have outweighed their weaknesses. Your next Director of Communications can't afford to ignore gaps in ability.
Find the right fit based on experience, knowledge, and awareness of your needs.
Maybe it's time to bring Ken Okel to your next meeting…