Podcast: Play in new window | Download (Duration: 3:31 — 3.3MB) | Embed
Subscribe: Apple Podcasts | Android | RSS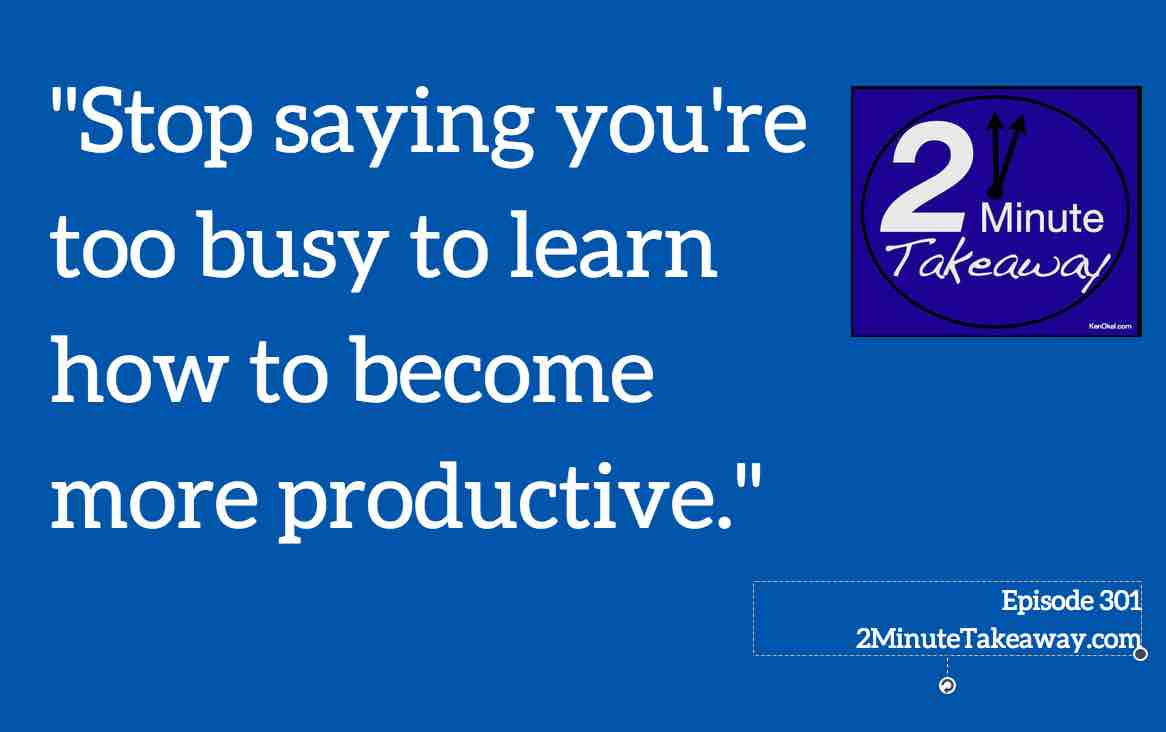 You probably want to be more productive at work but aren't sure how to get started. As a result, you become stuck. You're paying the price as your workload continues to increase, with no relief in sight.
What if there was a simple, quick process that could get you back on track?
In this week's 2 Minute Takeaway Podcast, we talk about how my experience as a TV news reporter helped unlock the value of a 90 second focusing exercise. It's a tip you can use right away and become more productive at work.
Maybe it's time to bring Ken Okel to your next meeting…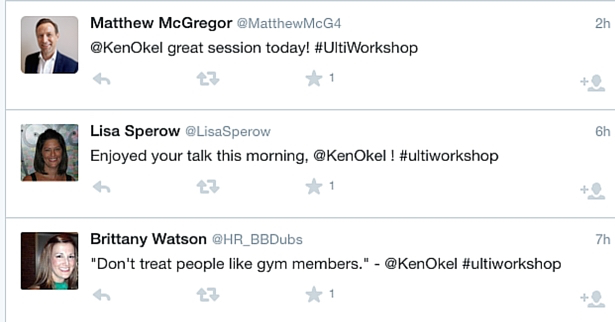 The 2 Minute Takeaway Podcast is designed to give you quick tips that you can use on the job or in your business right away. It's all about making you more effective and productive at work. Productivity doesn't have to be complicated.
Author and Productivity Expert, Ken Okel, believes that our path to success is not a straight line but rather an obstacle course. How you navigate your work life will determine your success. Why not subscribe on iTunes so you'll never miss an episode. And perhaps you'd like to rate the podcast or leave a review on iTunes, helping us spread the word and grow the show.
Every week you'll receive a quick tip designed to change the way you deal with challenges on the job. If you enjoy the 2 Minute Takeaway Podcast, then you might also enjoy Ken Okel's YouTube channel at: https://www.youtube.com/user/KenOkel. While there you can check out clips of some of his professional speaking presentations and his famous paper hat team building exercise.
If you enjoyed this edition of the 2 Minute Takeaway Podcast, then you might want to check out #299, which was about nightmares a work. Click here to listen to it.