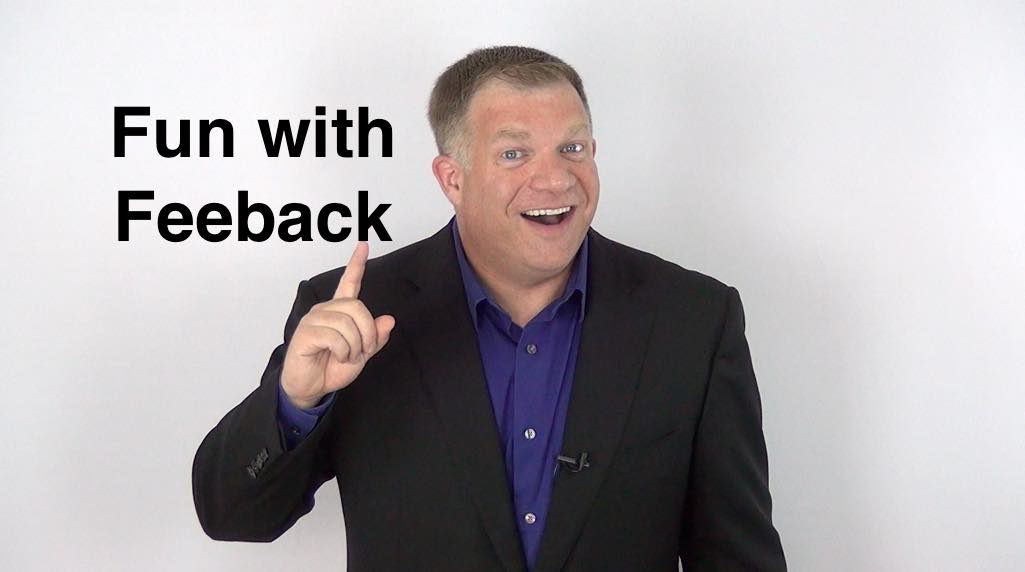 If you understand how to give feedback to employees, then you can improve employee performance. The way you give feedback to employees can also reduce frustration for all parties. The key is making sure your feedback carries a next step.
Often, this is forgotten in the emotion of having to correct an under performing employee. In this episode of our Everyday Productivity video series, you'll learn how you'll become a better supervisor when you correct a current problem and make sure it doesn't happen in the future.
What Productivity Questions Does This Video Answer?
How to give better feedback?
What are good ways to supervise under performing employees?
How can improve employee performance?
How can I be a better supervisor?
Video Transcript
If the feedback you give to employees is like a movie, then what's the sequel? Giving feedback can be a little tricky. You can feel nervous, telling someone that their performance fell below expectations or that they're just not getting the job done.
Sometimes when this happens and especially when you're being considerate of the other person, you forget about that next step. Or how to make sure the mistake doesn't happen again.
Give the person a roadmap. Now maybe this is training, maybe it's just a restating of policies but make sure that the person has opportunity, a path where he or she can improve. And then let them go on it.
The thing here is that you're giving yourself and the other person an accountability framework to make sure that if a similar circumstance happens, the same mistake won't.
Think about the sequel the next time you're gonna give some feedback. It will pay off
About This Video Series
Ken Okel's Everyday Productivity video series is designed to make you more effective on the job. Every week, you'll learn a new, easy to understand tip that you can use right away.
Got a productivity problem? Let us know and we'll feature it in an upcoming episode.
About Ken Okel
Ken Okel works with leaders and organizations to boost productivity, performance, and profits. At conferences, conventions, and company meetings, he engages audiences with new ways to maximize their time at work. To see a sample of his keynote and workshop presentations, visit: http://www.kenokel.com/videos.
Want to Become More Productive? Check out these Articles: