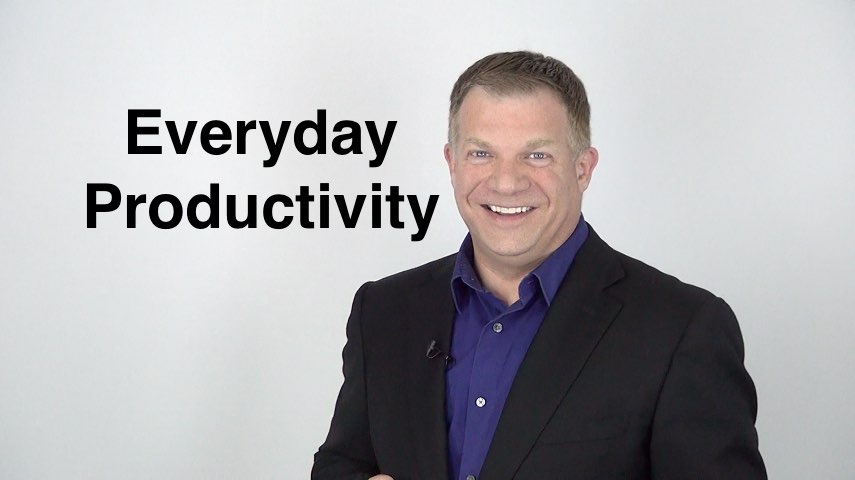 The Everyday Productivity video series is designed to make you more effective at work. You'll learn easy to use tips that can make a difference right away.
It's all about the idea of how little changes can make a big difference in your day and your career. At a time when employee engagement continues to be low, you'll hopefully become energized and refocused on your job.
What Productivity Questions Will This Video Series Answer?
How can I be more productive at work?
What are easy productivity tips for work?
How can I be more effective at work?
How can I stay in control of my schedule?
Video Transcript
Let's call this series Everyday Productivity. Because sometimes you just need to make a little adjustment to your day, in order to become more productive. It's not about a huge change, just a little adjustment. Enjoy.
About This Video Series
Ken Okel's ongoing Everyday Productivity video series will make you more effective on the job. Every week, you'll learn a new, easy to understand tip that you can use right away.
Got a productivity problem? Let us know and we'll feature it in an upcoming episode.
About Ken Okel
Ken Okel works with leaders and organizations to boost productivity, performance, and profits. At conferences, conventions, and company meetings, he engages audiences with new ways to maximize their time at work. To see a sample of his keynote and workshop presentations, visit: http://www.kenokel.com/videos/
Maybe it's time to bring Ken Okel to your next meeting…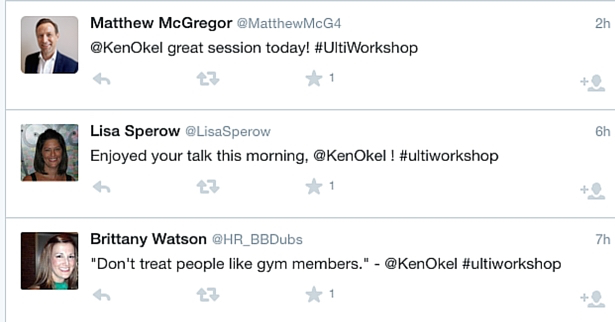 Catch up on our Productivity at Work Series