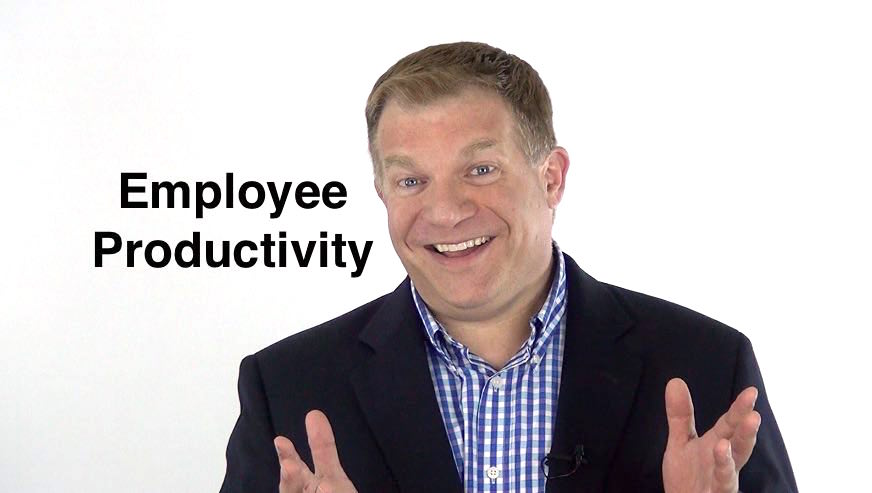 The Employee Productivity series of videos are designed to help leaders maximize their team's potential. Every week, you'll learn a new tip that you can use right away.
Employee can also benefit from these productivity tips. They are designed to make you more effective at work. It's not about pushing people to unreasonable levels but rather helping them maximize strengths and minimize unproductive activities.
What Productivity Questions Does This Video Answer?
How can employees be more productive at work?
Where can I find productivity tips for employees?
How can I quickly improve employee productivity?
Video Transcript
This series of videos are designed to improve employee productivity. I'm assuming you've got a good team. But all of us, from time to time, could use a tuneup. The solutions we discuss are designed to be used right away. Enjoy!
About This Video Series
Ken Okel's ongoing Employee Productivity video series will make you more effective on the job. Every week, you'll learn a new, easy to understand tip that you can use right away.
Since 2016, Ken Okel has been putting out short but powerful productivity tips. He's covered things like dealing with distractions, more effective ways to use email, and productivity tips for leaders. Want to start from the very beginning? This is one of our most popular videos.
Do you have a productivity problem? Let us know and we'll feature it in an upcoming episode. It's a great way to find out how we can help you be better on the job.
About Ken Okel
As a motivational speaker, Ken Okel works with leaders and organizations to boost productivity, performance, and profits. At conferences, conventions, and company meetings, he engages audiences with new ways to maximize their time at work. To see a sample of his keynote and workshop presentations, visit his video page.