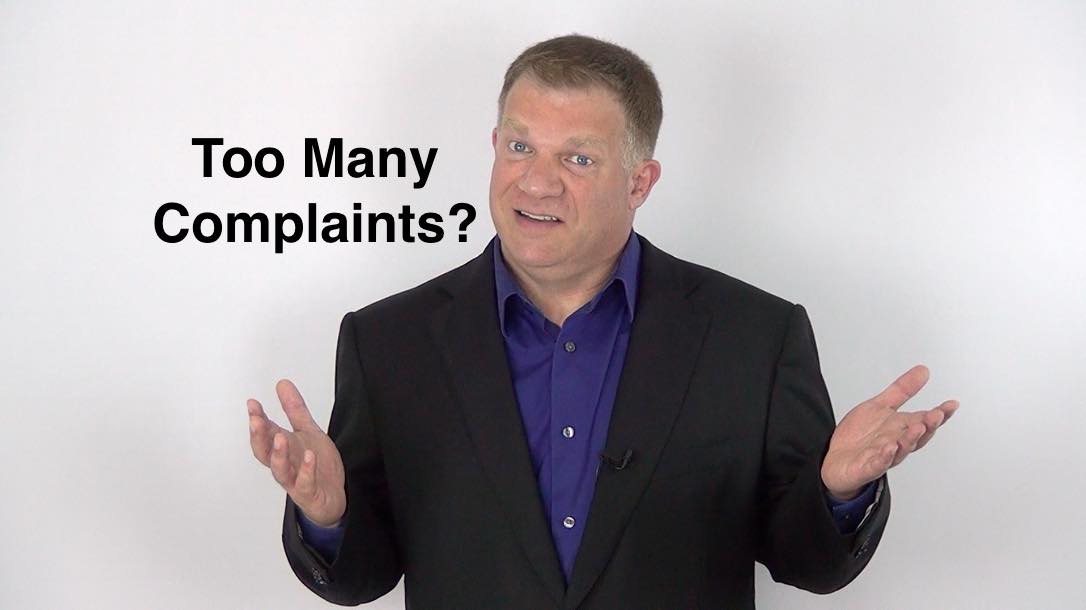 As a leader, you may feel like your day is full of dealing with complaints from employees. While you want to be sympathetic to their complaints, you also know they are making it harder for you to focus on your work.
Sometimes an effective leader falls into a trap of simply listening to and acknowledging problems, without focusing on finding permanent solutions.
In this episode of our Everyday Productivity video series, you'll learn a simple process for dealing with complaints from employees. It uses a powerful phrase from my TV news days.
What Productivity Questions Does This Video Answer?
What's the best way for dealing with complaints?
How can complaints take up less of my time?
How can I help my employees solve their problems?
How to communicate better with employees?
Video Transcript
A phrase from a TV newsroom can help you deal with complaints. As a leader, part of your job involves listening to complaints but are you solving problems or just listening to moaning and groaning?
In the newsroom, you'd hear a phrase a lot. It was an important phrase. It was, "Why should we care?" People didn't say this to be mean but rather to determine whether a potential story was really a story or just something nice that was happening that wasn't really newsworthy.
Try that phrase when someone brings a complaint to you. Now make sure that you're telling them that you're not doing this to be mean but rather to get to the bottom of an issue.
Someone might say, "I hate picking up the mail every day."
"Okay, why should we care?"
"Oh it's because I have to go to the other side of the building. It takes a lot of time. The mail can sometimes be heavy. I have to carry all of it."
See what we're doing there? We're defining the problem more, so you can come up with a solution. Otherwise, often all you're doing is acknowledging pain.
Now that's fine but ultimately, you want to be able to find solutions. So in this example, perhaps the person could be helped with a mail cart. Maybe someone else could pitch in. You can find some solutions if you dig deep but you don't get that if all you're doing is listening to complaints all day. Consider why should you care.
About This Video Series
Ken Okel's ongoing Everyday Productivity video series will make you more effective on the job. Every week, you'll learn a new, easy to understand tip that you can use right away.
Got a productivity problem? Let us know and we'll feature it in an upcoming episode.
About Ken Okel
Ken Okel works with leaders and organizations to boost productivity, performance, and profits. At conferences, conventions, and company meetings, he engages audiences with new ways to maximize their time at work. To see a sample of his keynote and workshop presentations, visit: http://www.kenokel.com/videos.
Want to Become More Productive? Check out these Articles: