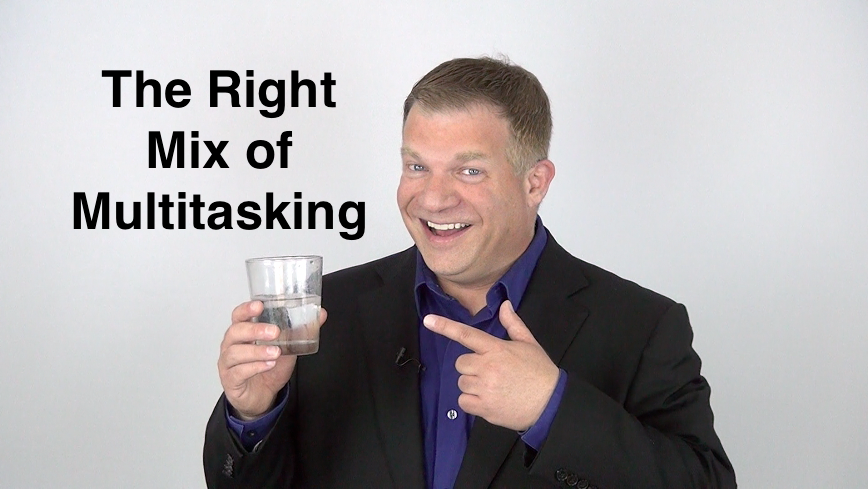 If you want to be more productive at work, then you may want to watch a bartender. A good bartender is an expert at maximizing his or her productivity.
This strategy puts more money in the bartender's pockets as well as the business. In this episode of our Everyday Productivity series, you'll learn more about this special mindset and how it can apply to your workplace.
What Productivity Questions Does This Video Answer?
How can I be more productive at work?
How do bartenders get more done at work?
How can I prepare better at work?
How should I spend my time at work?
Video Transcript
You can learn a lot about productivity from a bartender. Man walks into a bar, realizes bartenders are really good when it comes to productivity.
This is no joke. If you look at a bartender, you'll notice a couple things I think are very important. First, bartenders, they make the drinks really fast. Now obviously, they have a lot of experience but they realize if someone puts in an order, they go and get you the drink. You pay them. Give them a tip.
The faster they can do this process and do it well, the more orders they can put in during an hour, during a busy time. Profits go up. Their tips go up.
Taking forever, not knowing how to do something, that costs them time and it costs them money. So they realize their time has a value. They want to waste it.
You should also look at bartenders when they are not serving drinks because I'm guessing they're pretty busy. They're slicing up fruit, they're wiping off the counter, they're cleaning glasses.
They're doing all these little tasks. They not putting them off until the end of the day or after their shift, because they realize everything the bar is ready to go, again, it's that much faster they can get the drinks out.
Bartenders understand the more productive they are on the job, the more profitable they'll be on the job. Try this philosophy in your world.
About This Video Series
Ken Okel's ongoing Everyday Productivity video series will make you more effective on the job. Every week, you'll learn a new, easy to understand tip that you can use right away.
Got a productivity problem? Let us know and we'll feature it in an upcoming episode.
About Ken Okel
Ken Okel works with leaders and organizations to boost productivity, performance, and profits. At conferences, conventions, and company meetings, he engages audiences with new ways to maximize their time at work. To see a sample of his keynote and workshop presentations, visit: http://www.kenokel.com/videos/