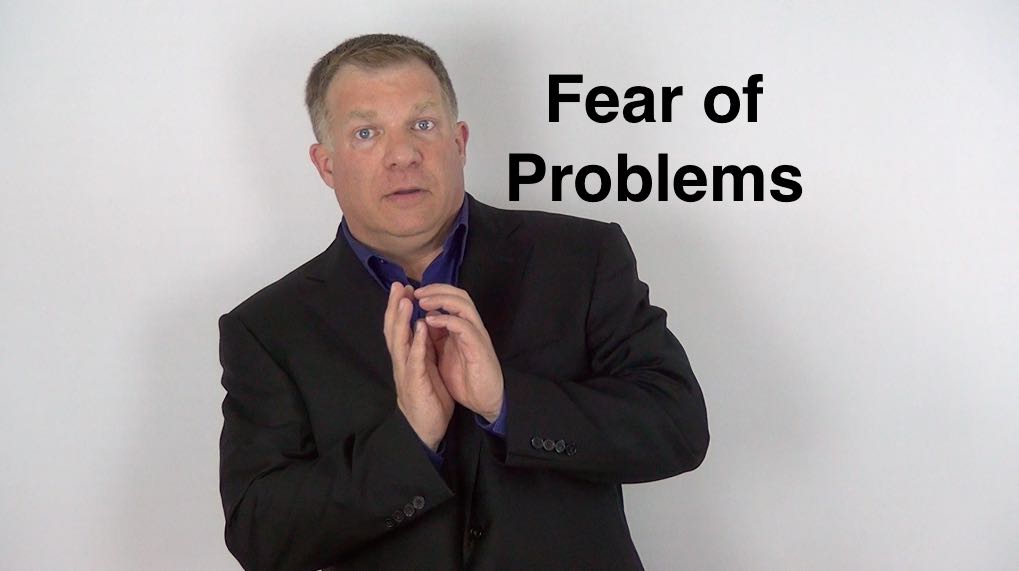 If you are afraid of change, then you may be tolerating problems at work. These are issues that keep you from being successful. The sad thing is the problems could be easily solved.
In this episode of our Everyday Productivity video series, you'll learn how being afraid of change limits your potential and why you need to break free of this belief.
What Productivity Questions Does This Video Answer?
How to stop being afraid of change?
How to improve performance at work?
How can I get more done at work?
How can I improve my decision making skills?
Video Transcript
You should be afraid if you have a fear of change at work. Sometimes you know there's a problem at work. A process isn't working, a piece of equipment breaks down a lot. But you're not doing anything to fix the problem because you're afraid of change.
It involves a lot of time and energy to fix something. So you just tolerate a problem that's costing you time and money.
I see it all the time. You've got to get over that fear and think about the solution because often when people fix a problem that's been around for a while, suddenly they wonder, why did it take so long for us to fix it?
They think about it like this. Let's say I went to an Italian restaurant. I got a big plate of spaghetti. And as I was enthusiastically eating their plate, a little bit of spaghetti sauce falls on my shirt.
A few options you have. Tried to clean off the stain. If it's not possible to do so, especially if it's a white shirt, you might have to say goodbye to that shirt.
But let's say I just decided, well I'll just tolerate the stain and just have a there and try to hold things up in front of the stain or wear a special jacket that will help obscure it.
But the bottom line is, you've got to stay out of your shirt. If you can't fix the stain, you've got to move on to another shirt. Leaving a stain, isn't an option.
Same thing goes for your organization. Think about what are your stains, those problems that are just lingering around that bug you that you're compensating for. It's time for you to fix them. Get over that fear change. It's worth it.
About This Video Series
Ken Okel's ongoing <em>Everyday Productivity</em> video series will make you more effective on the job. Every week, you'll learn a new, easy to understand tip that you can use right away.
Got a productivity problem? Let us know and we'll feature it in an upcoming episode.
About Ken Okel
Ken Okel works with leaders and organizations to boost productivity, performance, and profits. At conferences, conventions, and company meetings, he engages audiences with new ways to maximize their time at work. To see a sample of his keynote and workshop presentations, visit his video page.